Persuit of exquisiteness and precision is the core concept of Lanbao's research and development, production and customer service. Over twenty years, Lanbao has continuously cultivated and improved the "craftsman spirit", upgraded products and services, becoming a competitive and influential sensor supplier and system provider in industrial automation. It is Lanbao's unremitting pursuit to drive the innovation and optimization of sensing measurement and control technology, and to promote the national industrial automation and intelligence development. Accuracy comes from techniques, and techniques determine quality. Lanbao always attaches great importance to solve various industrial automation problems from customers, and strives to provide high-quality, efficient and unique solutions.

Intelligent Production Equipment
Highly automated and intelligent production equipment is the foundation and core of Lanbao's first-class manufacturing capabilities. Lanbao invests a large amount of money every year to improve and optimize production lines to ahieve high-standard and high-efficiency delivery rates. The automated workshop is equipped with flexible production lines, AOI optical tester, high and low temperature test boxes, solder paste inspection systems, automatic optical tester, high-precision intelligent testers, and automatic packaging machines. From pre-processing to SMT, assembly, testing until packaging and delivery, Lanbao strictly controls the quality to meet the diversified needs for product performance, delivery time and customization.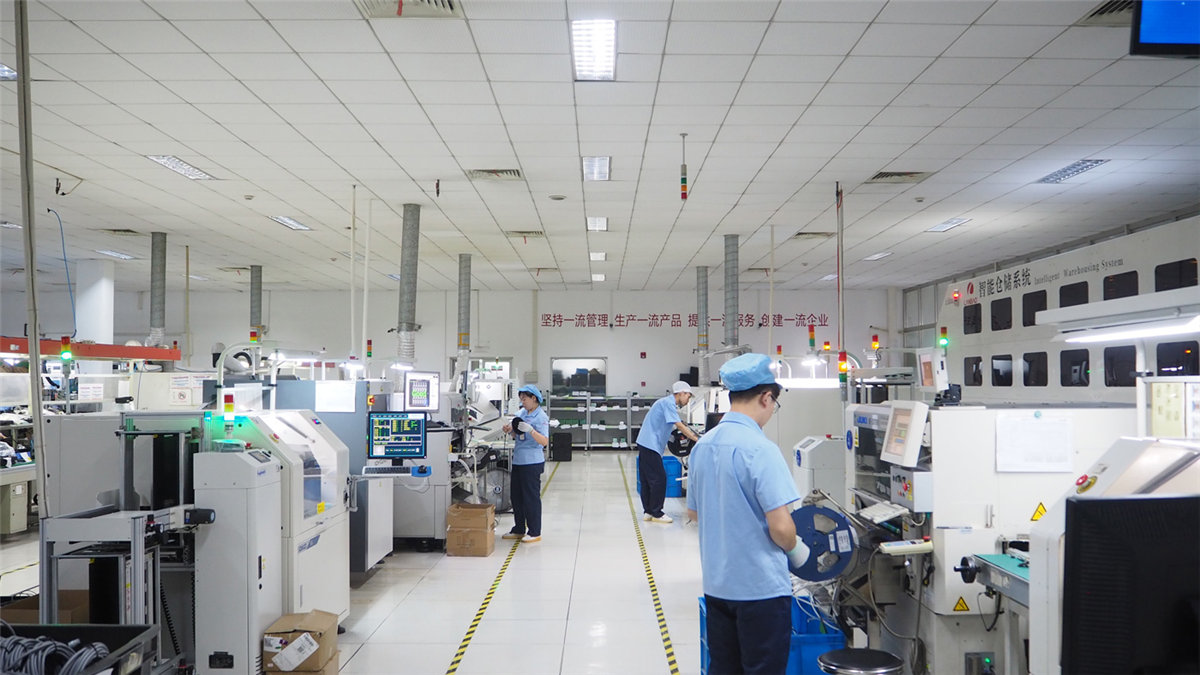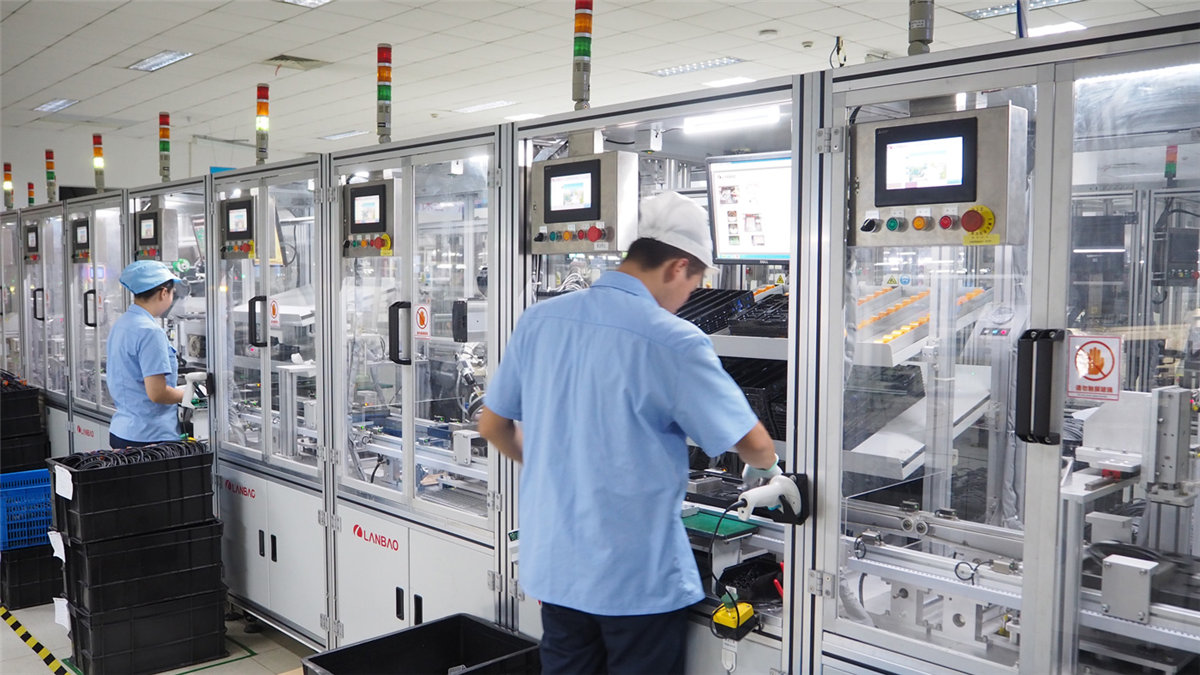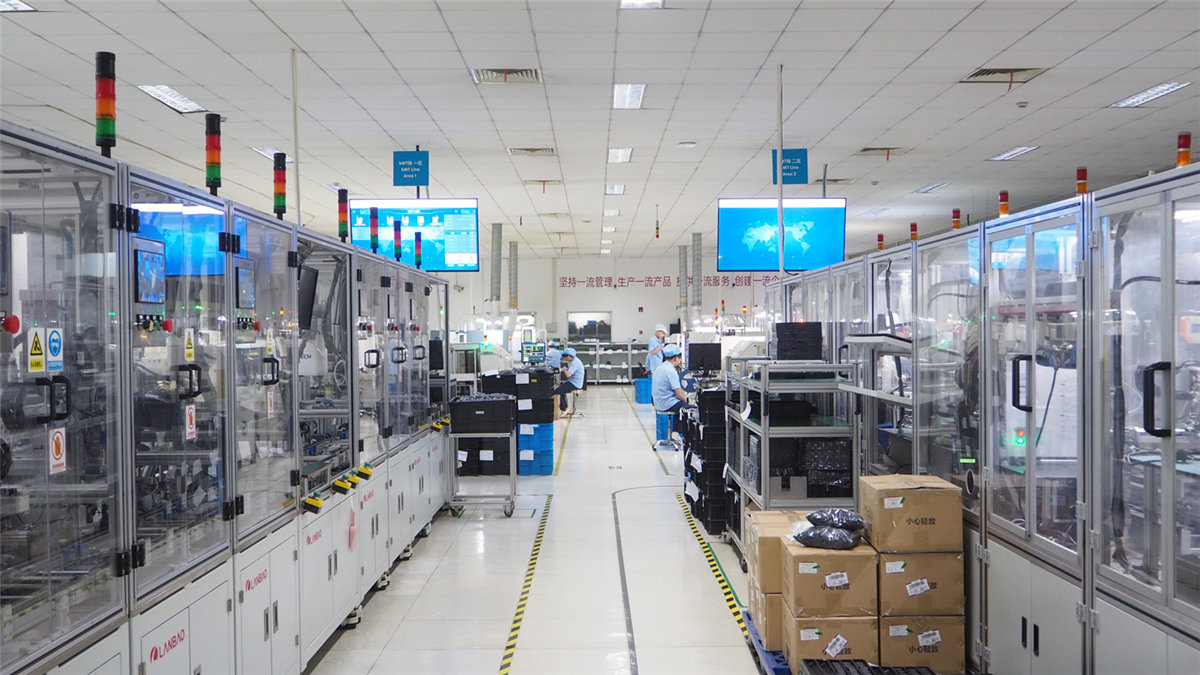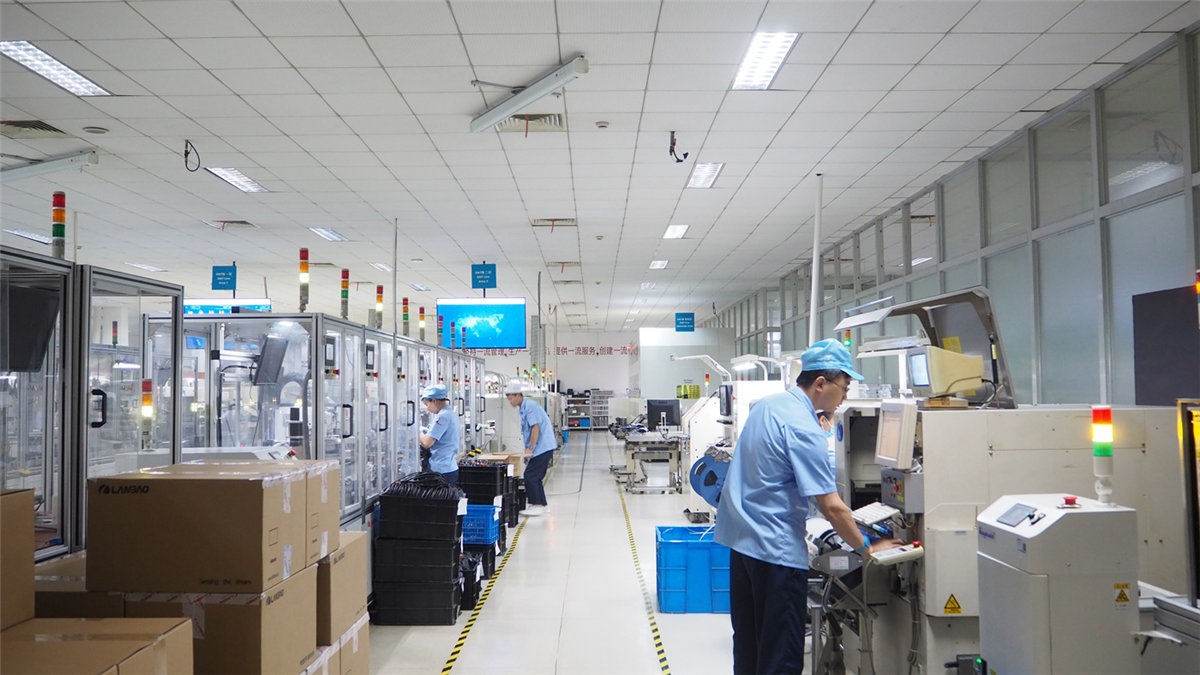 By IOT technology, Lanbao's digital workshop improves the controllability of the production process, reduces the manual intervention to the production line, and makes reasonable plans and schedules. Various intelligent production equipments together with emerging technologies build up an automated, green and digital factory. The efficient management system converts data flow into information flow, to drive production, optimizes logistics, and forms a fully automatic and highly intelligent production line with three flows in one. Product assembly and testing capabilities have been improved with electronic kanbans installed at each work unit, and raw materials automatically collected on demand. Full information-based quality traceability has improved the quality and productivity of the complete production line.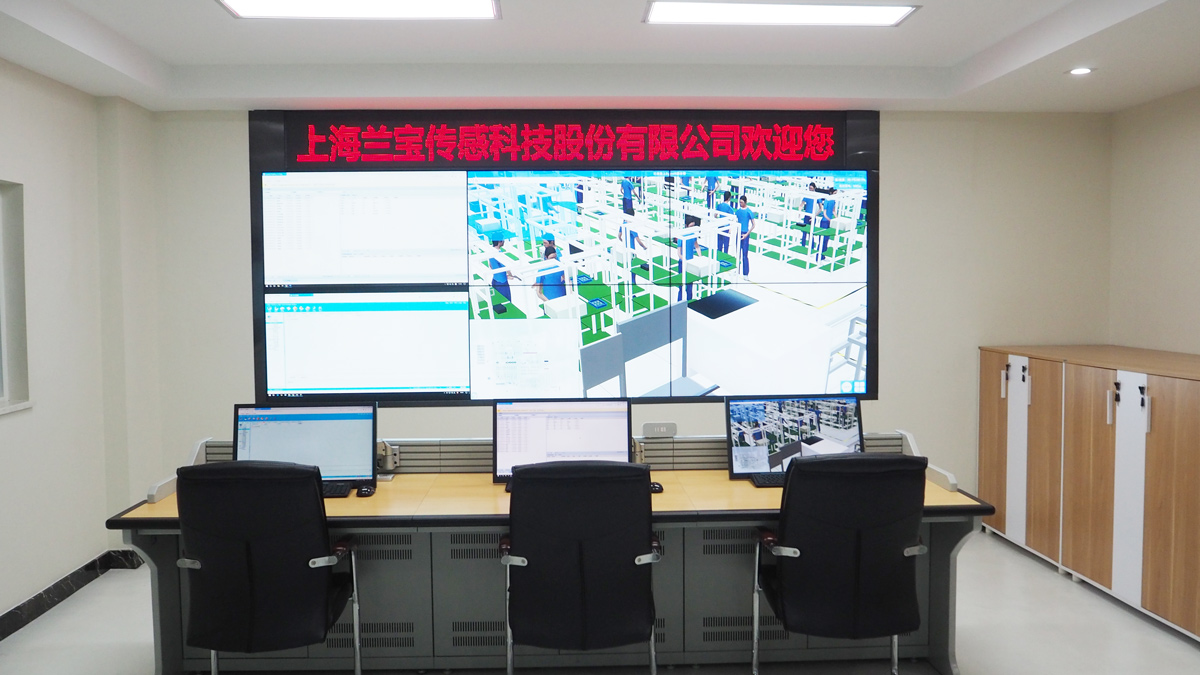 Advanced Manufacturing System
A reliable and stable manufacturing management system provides the possibility for Lanbao's intelligent production. Each Lanbao product implements strict feasibility and reliability review and verification in the design stage, and strictly follows quality statistical management and improvement in the production process to ensure the best performance to withstand various complex environments, and meet the needs of customers' automation. At present, the company has passed ISO9001, ISO14001, OHSAS45001, CE, UL, CCC, UKCA, EAC and other certifications.