In the warehouse management, there are always various problems, so that the warehouse can not play the maximum value. Then, in order to improve the efficiency and save time in goods access, area protection, goods out of storage, to provide convenience for logistics applications, sensors are needed to help. As the core component of intelligent manufacturing and the leader of intelligent application equipment, Lambao Sensor can provide a variety of sensors for the storage industry to better help the storage of materials operation.
Cargo protrusion detection
There are cars on the three-dimensional elevated warehouse to store and pick up goods. PSR firing sensors are installed on both sides of the warehouse. Real-time signal indication is given to the warehouse where the goods are prominent, which is convenient for stacker to adjust operation in time and avoid collision.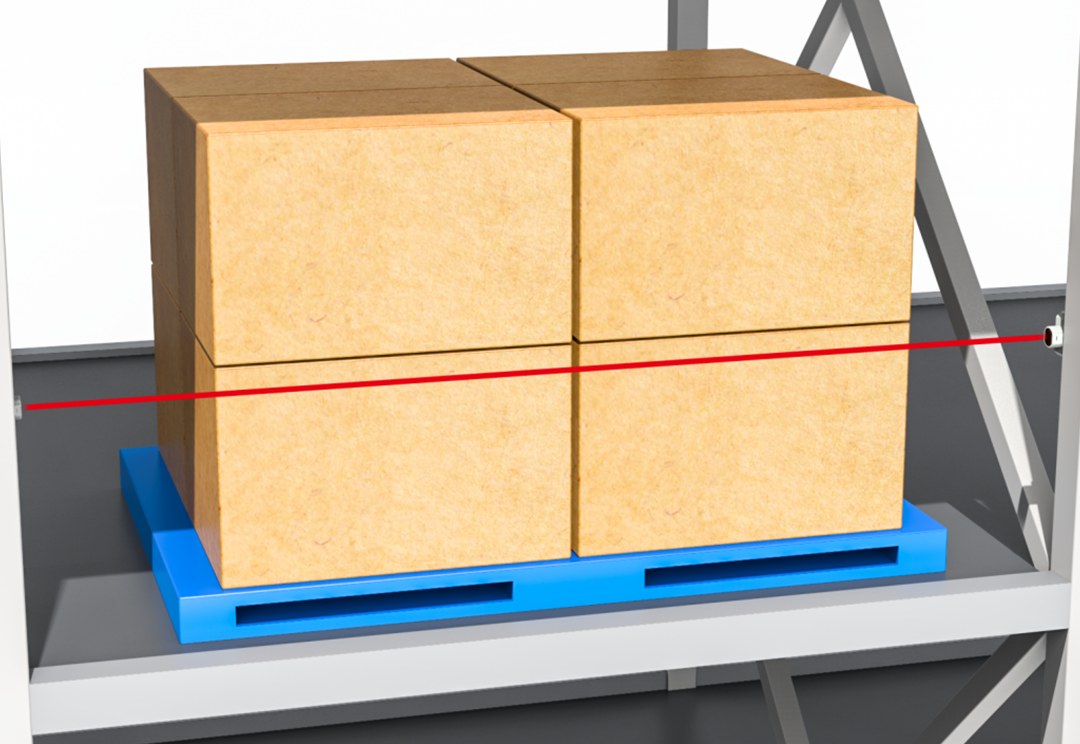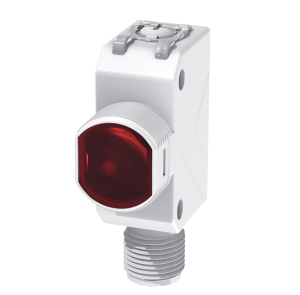 Detection type

Through beam

Anti-ambient light

Anti-ambient light interference< 10,000lx;

Rated distance [Sn]

0 …20m

Incandescent light interference<3,000lx

Standard target

>Φ15mm opaque object

Indicator display

Green light: power indicator

Light source

Infrared LED (850nm)

Yellow light: output indication, short circuit or

Direction angle

>4°

overload indication (flashing)

Output

NO/NC

Ambient temperature

- 15C …60C

Supply voltage

10 …30VDC

Ambient humidity

35-95%RH (non-condensing)

Load current

≤ 100mA

Voltage withstand

1000V/AC 50/60Hz 60s

Residual voltage

≤ 1V (Receiver)

Insulation resistance

≥50MΩ (500VDC)

Distance adjustment

Single-turn potentiometer

Vibration resistance

10 …50Hz (0.5mm)

Consumption current

≤ 15mA (Emitter) 、≤ 18mA (Receiver)

Degree of protection

IP67

Circuit protection

Short-circuit, overload, reverse polarity and zener protection

Housing material

ABS

Response time

≤ 1ms

Installation method

Composite installation

NO/NC adjustment

NO: white line is connected to the positive electrode;                                   NC: white line is connected to the negative electrode;

Optical components

Plastic PMMA

Weight

52g

Connection type

2m PVC cable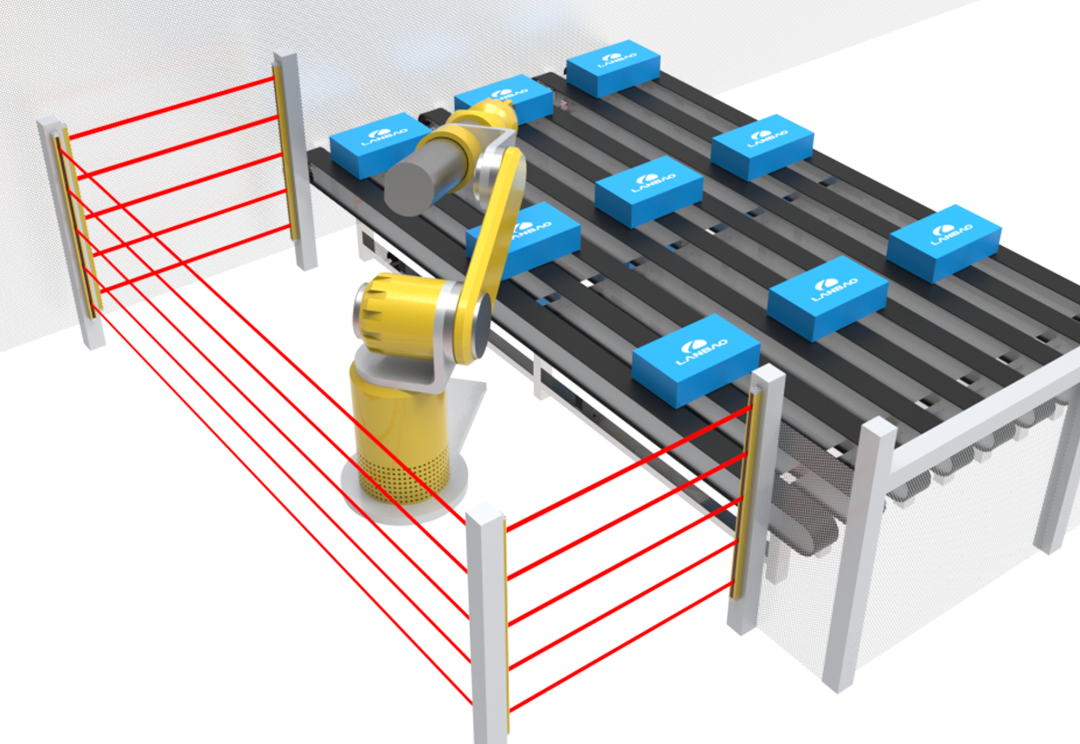 MH40 Measuring Light curtains
 In material storage, machinery and equipment are usually protected in the vicinity of the mechanical area during material transfer. MH40 optical curtain using RS485 synchronous scanning technology, with strong anti-interference ability; At the same time, it has the function of fault alarm and self-diagnosis of fault type.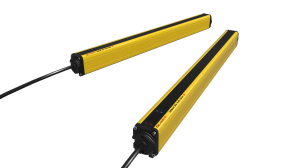 | | | | |
| --- | --- | --- | --- |
| Sensing distance | 40mm | Ambient humidity | 35%…95%RH |
| Axis distance | Φ60mm opaque object | Output indicator | OLED indicator    LED indicator |
| Sensing target | Infrared light (850nm) | Insulation resistance | ≥50MQ |
| Light source | NPN/PNP, NO/NC settable* | Impact resistance | 15g, 16ms, 1000 times for each X, Y, Z axis |
| Output 1 | RS485 | Protection degree | IP67 |
| Output 2 | DC 15…30V | Housing material | Aluminium alloy |
| Supply voltage | <0.1mA@30VDC | Load current | ≤200mA (Receiver) |
| Leakage current | <1.5V@Ie=200mA | Anti ambient light interference | 50,000lx(incidence angle≥5。) |
| Voltage drop | <1.5V@Ie=200mA | Connection | Emitter: M12 4 pins connector+20cm cable ;    Receiver: M12 8 pins connector+20cm cable |
| Current consumption | <120mA@8 axis@30VDC | Protection circuit | Short circuit protection, Zener protection, surge protection and reverse polarity protection |
| Scanning mode | Parallel light | Vibration resistance | Frequency: 10…55Hz, amplitude: 0.5mm (2h per X,Y,Z direction) |
| Operating temperature | -25C…+55C | Accessory | Mounting bracket × 2, 8-core shielded wire × 1 (3m), 4-core shielded wire × 1 (15m) |
Product size classification
PSE-TM through beam photoelectric sensor series
Before the goods are distributed out of the warehouse, they need to be sorted according to their size to facilitate the arrangement of delivery vehicles and personnel. The PSE reflector sensor installed on the edge of the conveyor belt and PSE diffuse reflector sensor on the gantry frame can realize the identification and size classification of goods with fast response speed and accurate sorting, and effectively improve the turnover rate of goods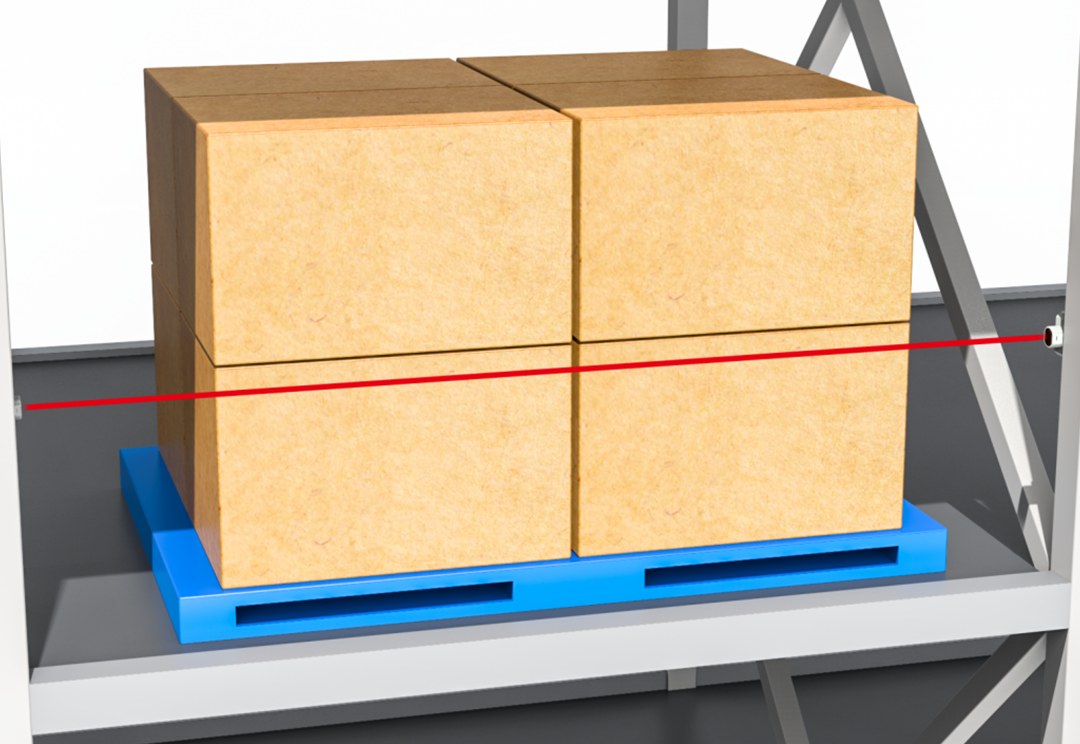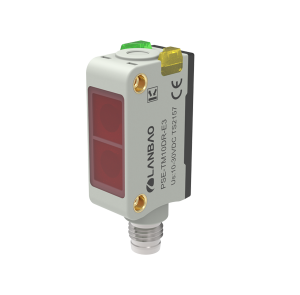 | | | | |
| --- | --- | --- | --- |
| Detection type | Through beam | Indicator | Green light: power, stable signal (unstable signal flash) |
| Rated distance | 20m |   | Yellow light: output, overload or short circuit (flash) |
| Output | NPN NO/NC or PNP NO/NC | Anti-ambient light | Anti-sunlight interference ≤ 10,000lux; |
| Response time | ≤1ms |   | Incandescent light interference ≤ 3,000lux |
| Sensing object | ≥Φ10mm opaque object (within Sn range) | Operating temperature | -25℃ ...55℃ |
| Direction angle | >2o | Storage temperature | -25℃…70℃ |
| Supply voltage | 10...30 VDC | Protection degree | IP67 |
| Consumption current | Emitter: ≤20mA; Receiver: ≤20mA | Certification | CE |
| Load current | ≤200mA | Production standard | EN60947-5-2:2012、 IEC60947-5-2:2012 |
| Voltage drop | ≤1V | Material | Housing: PC+ABS;   Filter: PMMA |
| Light source | Infrared (850nm) | Weight | 10g |
| Circuit protection | Short-circuit, overload, reverse polarity and | Connection | M8 connector |
---
Post time: Mar-29-2023