With the continuous development of science and technology, how to improve the life quality of the elderly and the disabled becomes an important research topic. Manual wheelchairs have been used for hundreds of years and have served as an important tool in hospitals, shopping malls, and homes to assist people with mobility problems. At present, most of the existing electric wheelchairs interact through joysticks and head trays, making it easy for users to use wheelchairs, but the elderly who are particularly weak, or some highly paralyzed disabled people can not use joysticks, which brings a lot of trouble to their lives.
The recognition of human activities can provide interactive services for users in various environments, use various sensory resources for recognition, and ultimately benefit users. At present, a variety of intelligent control systems have been launched, such as i-Drive technology, ATOM 106 system, etc. And the intelligent control system senses the user's head or gestures through the control module and sensor to give signals,controlling the wheelchair forward, backward, left, right turn, stop. If it encounters obstacles, it can trigger specific signals and alarm rescue.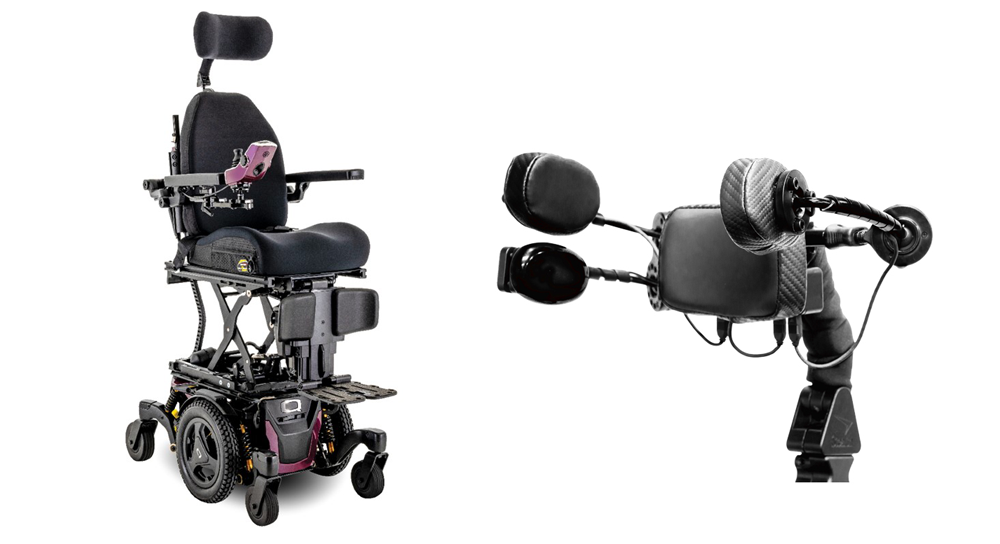 Tray Array is available with either proximity switches:
Capacitive sensors are used to detect the presence of objects or bodies and can help users with limited strength trigger signals. These types of sensors are designed to detect non-conductive objects and are commonly used in i-Drive technology, ATOM 106 systems.
Since the proximity sensor is easy to install, it can usually be installed anywhere in a smart electric wheelchair, such as tray, cushions,pillows and armrests, giving the user maximum freedom of movement and security.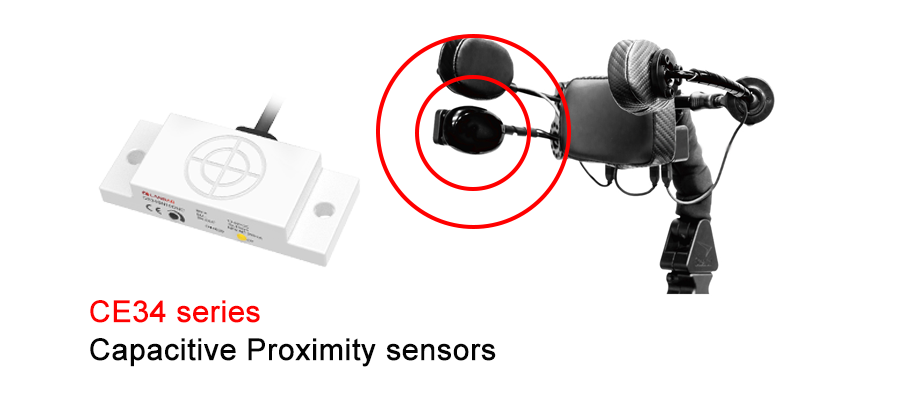 Recommended LANBAO Sensors
CE34 series Capacitive Proximity Sensor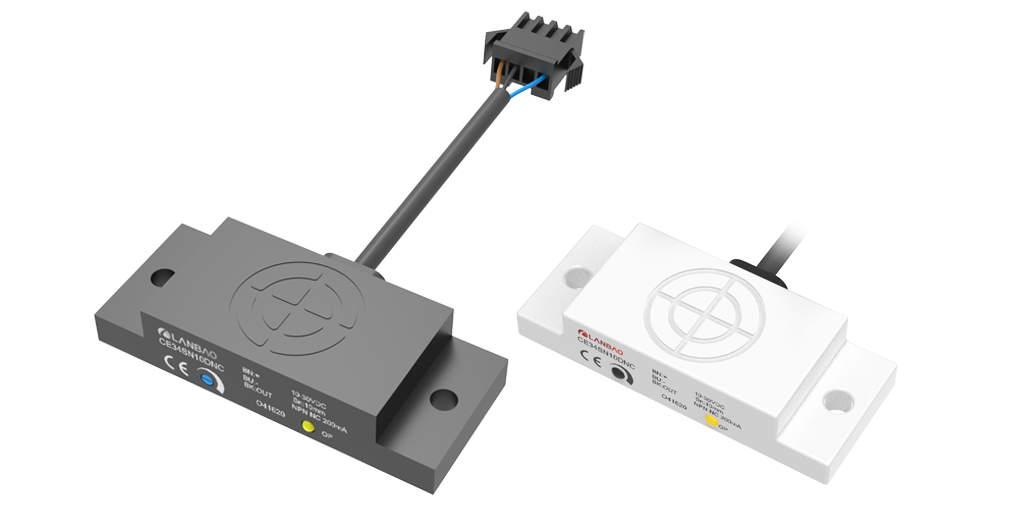 ◆High response frequency, fast response speed, frequency up to 100Hz;
◆ A variety of detection distances can be adjusted through the knob;
◆ High detection accuracy;
◆ Strong anti-EMC interference ability.
◆ Repeat error ≤3%, high detection accuracy;
◆ Can detect both metal and non-metal objects, more widely used;
Product selection   
Part number

NPN 

NO

CE34SN10DNO

NPN 

NC

CE34SN10DNC

PNP

NO

CE34SN10DPO

PNP

NC

CE34SN10DPC

Technical specifications

Mounting

Non-flush

Rated distance [Sn]

10 mm(adjustable)

Assured distance [Sa]

0…8mm

Dimensions

20*50*10mm

Output

NO/NC(depends on part number)

Supply voltage

10 …30 VDC

Standard target

Fe34*34*1t

Switch-point drifts [%/Sr]

≤±20%

Hysteresis range [%/Sr]

3…20%

Repeat accuracy [R]

≤3%

Load current

≤200mA

Residual voltage

≤2.5V

Consumption current

≤ 15mA

Circuit protection

Reverse polarity protection

Output indicator

Yellow LED

Ambient temperature

-10℃ …55℃

Ambient humidity

35-95%RH

Switching frequency [F]

30 Hz

Voltage withstand

1000V/AC 50/60Hz 60S

Insulation resistance

≥50MΩ (500VDC)

Vibration resistance

10…50Hz (1.5mm)

Degree of protection

IP67

Housing material

PBT

Connection type

2m PVC cable
---
Post time: Sep-12-2023