2023 SPS(Smart Production Solutions)
The world's top exhibition in the field of electrical automation systems and components - 2023 SPS, had its grand opening in Nuremberg International Exhibition Center, Germany, from November 14th-16th. Since 1990, SPS exhibition gathered many experts from the field of automation, covering drive systems and components, mechatronics components and peripheral equipment, sensor technology, control technology, industrial computer IPCS, industrial software, interactive technology, low-voltage switch gear, human-computer interactive devices, industrial communication, and other industrial technology fields.
As a well-known supplier of industrial discrete sensors, intelligent application equipment and industrial measurement & control system solutions in China, and the first choice among Chinese brands to replace international sensor brands, Lanbao brought multiple high-quality sensors and IO-link system to the exhibition site, attracted many visitors to stop and communicate on the first day of the opening, which further highlights the strong technical capability of Lanbao in the sensor field!
2023 SPS(Smart Production Solutions )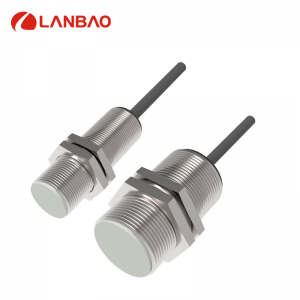 LR18 High Protection Sensor
Excellent EMC performance
IP68 protection degree
The response frequency can reach 700Hz
Wide temperature range -40°C...85°C
SPS 2023 Nuremberg Industrial Automation Exhibition in Germany
Date: Nov. 14th-16th, 2023
Address: 7A-548, Nuremberg International Exhibition Center, Germany
We look forward to seeing you at Lanbao 7A-548. Be there or be square.
We sincerely invite you to Lanbao booth 7A-548
---
Post time: Nov-15-2023